Jerzy Lubikowski, MD, PhD
Consultant of surgery and transplantology
Proctologist
Education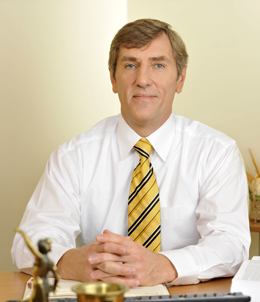 A graduate of Pomeranian University of Medicine in Szczecin. Twenty years of experience in surgery. Doctoral thesis on the comparison of traditional and laparoscopic operations of inguinal hernias.
Experience
Surgical experience of doctor Lubikowski includes the entire range of general surgery, surgery of inguinal hernias, proctologic procedures, operations of lower limbs varices, advanced laparoscopic surgeries, colorectal operations, liver, pancreas and adrenal glands tumour procedures as well as liver transplantations. Doctor Lubikowski also performs ultrasonographic examinations and low-invasion surgeries under control of USG imaging.
He acquired comprehensive surgical experience in Poland, Germany and the Netherlands. During 1995-1997 he was trained to perform advanced laparoscopic procedures in Hamburg, Germany. From 2002 to 2005 he completed an internship in liver and pancreas surgery at three renowned university hospitals in Groningen, Leiden and Rotterdam, the Netherlands. Since 2009 he has yearly participated in World Congresses and Workshops of Colorectal Surgery in Saint Gallen, Switzerland.
Private practice
Doctor Lubikowski has been running a private surgical practice since 1996 at ASYMED and KOLMEND clinics, providing surgical consultations, treating proctologic diseases and lower limbs varices, practicing aesthetic medicine and performing minor surgeries as well as ultrasonographic examinations.
Research
The scope of doctor Lubikowski's research includes 50 original publications in Polish and foreign surgical journals as well as over 40 lectures delivered at Polish and international surgical congresses.